Media, Law & Policy
Claremont Graduate University appoints Deborah Freund as president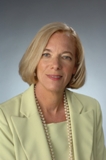 Deborah A. Freund, distinguished professor of public administration and economics at Syracuse University's Maxwell School of Citizenship and Public Affairs, has been appointed the 15th president of Claremont Graduate University (CGU). Freund will be the first woman to serve as CGU president and will formally take office in the fall.
Founded in 1925, CGU is an independent institution devoted entirely to graduate research and study. The 19-acre campus in Claremont, Calif., has nine academic schools and conducts leading-edge research, awarding master's and doctoral degrees in 24 disciplines.
According to CGU Chairman of the Board Donald Baker, "Professor Freund personifies the 85-year tradition of dedication to academic excellence in research and teaching that is CGU's hallmark. As an internationally recognized scholar and sought-after expert in the field of health care policies and economics, she will have a decidedly positive impact on CGU's students and faculty. We are fortunate that she will bring extensive administrative experience to her service as president of Claremont Graduate University."
Freund was vice chancellor and provost at SU from 1999-2006, has been a professor at the Maxwell School since 2004 and also serves as a senior research associate at the school's Center for Policy Research. An internationally recognized health economist, Freund additionally serves as an adjunct professor of orthopedics and pediatrics at State University of New York Upstate Medical University.
"To be asked to lead an educational institution of such distinction and accomplishment as CGU in these changing times for higher education is a challenge and a privilege," says Freund. "Meeting such challenges going forward will be possible because of the dedication, talent and enthusiasm of CGU's trustees, faculty, students, alumni and staff. CGU's pace-setting record of transdisciplinary research and teaching mirrors what I have also been committed to during my 30 years in the academy.
"I have had 11 glorious years at SU, first in administration and now as a faculty member. I truly had the best of all worlds at one of the leading universities on the planet. This was a really hard decision because I am, and will always be, orange through and through. I have had the pleasure of serving the state and nation and working with others to develop the Upstate Health Research Network, but an extraordinary opportunity called me; in the end, I am always the kind of person to take on a new challenge. Neither the amazing project nor the presidency of CGU would have been possible without all of the positive experiences and people I had the pleasure of working with at SU."
"We are all very proud and delighted that Debbie is taking the next step in her academic and professional career to become president of Claremont Graduate University," says SU Chancellor and President Nancy Cantor. "I am confident that she will have an immediate and extraordinary impact at Claremont through the leadership, collaboration, knowledge and energy she brings, all of which are certain to strengthen academic excellence."
As vice chancellor and provost at SU, Freund spearheaded the development of a new academic plan in 2001 to build strategic research partnerships in the areas of information management and technology; environmental systems and quality; collaborative design; and citizenship and social transformation; along with a concerted effort to strengthen theory and practice integration, international field study, diversity and writing. In 2002, Freund also led the process of developing an academic space plan, which involved a major institutional investment—made through bonding and fundraising—in new and renovated facilities, including construction of a new building for the Martin J. Whitman School of Management; a third building for the S.I. Newhouse School of Public Communications; a new Life Sciences Complex; and the complete renovation of Slocum Hall for the School of Architecture.
Freund earned a bachelor's degree in classics at Washington University in Missouri, and later a doctorate in health economics and public finance at the University of Michigan. She was vice chancellor for academic affairs at Indiana University Bloomington before serving as SU's vice chancellor and provost. From July 2006-November 2007, she was special advisor to the president and visiting professor of business administration in the Simon Graduate School of Business at the University of Rochester.
At a date to be determined, Freund will be joined at CGU by her husband, Thomas J. Kniesner, the Krisher Professor of Economics at the Maxwell School and a senior research associate at the Center for Policy Research.