Business & Economy
Brand-Yourself.com named finalist in New York's Creative Core Emerging Business Competition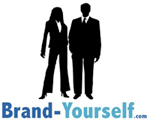 Brand-Yourself.com, a Web 2.0 company created by a team of Syracuse University students, has been named one of five finalists competing for $200,000 in the New York's Creative Core® Emerging Business Competition. The team's hope is to not only win this competition, but also to act as a catalyst for other technology and Web-based start-ups in the region.
Brand-Yourself is run by:
• Pete Kistler '10, a student in the School of Information Studies (iSchool), who serves as CEO;
• Robert Sherman '09, G'11, an iSchool/Whitman School of Management alumnus, iSchool graduate student and an Engagement Fellow, who serves as CTO/CFO;
• Evan Watson '11, a Whitman School of Management student, who is chief evangelist; and
• Patrick Ambron '09, an alumnus of the S.I. Newhouse School of Public Communications, who serves as CMO.
"We are honored beyond belief," Ambron says. "We've all put our heads down and worked day and night for the last year to turn this idea into a revenue-generating company. We've been fortunate to have the support of the community. To be recognized by this competition is both gratifying and humbling, and I believe, a sign of things to come from us."
Brand-Yourself is the first Web platform for job applicants to diagnose, manage and monitor their personal online brand through the power of social media. The online platform provides easy-to-use instructions on how to create, maintain and expand their online presence while giving them control over information displayed through Google searches.
"Our colleagues were losing and winning opportunities because of their activity online," Kistler says. "Their reputations have always mattered, but where people research them shifted online. Eighty million people are Googled daily. We grew up using social media and understand its power for good, so in the worst job market since the Great Depression, we built a toolset that empowers the average Joe to tap the social Web to win new jobs, clients and business."
Brand-Yourself.com and the other four finalists will make their ultimate pitch for the grand prize before a panel of distinguished judges—nationally recognized financial experts, venture capitalists, and investors—on Tuesday, April 27, from 4-6 p.m., in Storrs Auditorium at Onondaga Community College. The event will also feature the announcement of the $6,000 Student Business Idea competition winner.
Last year, Brand-Yourself attracted a lot of attention when it was named a finalist in the New York's Creative Core Student Business Idea competition.
Brand-Yourself.com also won second place and $10,000 in the Whitman School of Management's Panasci Business Plan Competition in spring 2009; in April 2009, the Kairos Society named Brand-Yourself.com one of the top 100 most innovative student start-up companies in the country and recognized the team with its Best Marketing Award. The company was also among five finalists in Entrepreneur Magazine's College Entrepreneur of 2009 competition.
Despite the team's winnings and success, Brand-Yourself has maintained its original company goals, Ambron says: "To grow the business quickly and return the support of the community and University by helping CNY retain talent and turn it into a hub for high-growth Internet start-ups."
The contest spurred from a study conducted by The Essential New York Initiative® of the Metropolitan Development Association (MDA). The study showed that Central Upstate was lagging in new business formation, patent growth and venture capital investment. These findings led to the MDA's strategic plan to transform the Central New York Region into a globally competitive knowledge-based economy. The Emerging Business, Innovations in Agriculture and Student Business Idea competitions are growth programs developed as a direct result of Essential's recommendations.
"We're demolishing the stigma of Silicon Valley being the only place rapid-growth software companies thrive," Kistler says. "CNY has all the right pieces to become a Mecca for Internet startups. All it needs is an example of success. We've made it our mission to make Central New York a hub for cutting-edge, high-growth young start-ups by leading the way."
The New York's Creative Core® Emerging Business Competition is the largest privately funded competition of its type in the nation. This year, more than 30 sponsoring companies are supporting the competition and ultimately the success of these finalists.
New this year, audience members will be able to weigh in on the finalists' presentations and vote for their favorites. Each company will have a five-digit code associated with it. Audience members will use that code to send a text from their mobile phones. The audience's choice will be considered by judges as they make their final selections.
"We want to better engage the audience and to encourage the community to learn more about the incredible technologies being developed in Central Upstate," says Mitchell Patterson, director of business initiatives for the MDA. "After hearing the finalists' presentations, audience members will be able to vote for the company they feel will have the biggest impact on our region's growth."
The grand prize winner of the $200,000 Emerging Business Competition will be announced during the MDA's Annual Meeting at the Nicholas J. Pirro Convention Center at OnCenter in May.