Arts & Culture
SU Library, Humanities Center to host sampling symposium in New York City
Syracuse University Library and the SU Humanities Center are collaborating to host "REPLAY, the Syracuse University Symposium on Sound Sampling," on Friday, April 9, from 9 a.m.-4 p.m. at SU's Joseph I. Lubin House, 11 E. 61st St., Manhattan. The daylong, invitation-only event features a series of conversations about the culture, technology and law of sound sampling between a select expert panel and audience.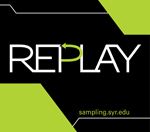 The REPLAY Symposium will be webcast live at http://sampling.syr.edu. Registration is required. A limited number of seats are also available for the live event. Contact Kelley Parker at (315) 443-5533 or kapark01@syr.edu by April 1 if you are interested in attending.
Panelists include:
• Hank Shocklee, Shocklee Entertainment and co-founder of Public Enemy;
• William Patry, senior copyright counsel, Google Inc., and author of "Moral Panics and the Copyright Wars" (Oxford University Press USA, 2009);
• David Wolfert, Grammy- and Emmy-nominated composer, songwriter and producer;
• Philo T. Farnsworth, founder, Illegal Art;
• Susan Butler, executive editor, Music Confidential;
• Loren Chodosh, president, Loren Chodosh P.C.; and
• Primus Luta, performance artist and editor, AvantUrb.
K. Matthew Dames, copyright and information policy adviser at SU Library and executive editor of the online publication Copycense (http://copycense.com), will moderate the symposium. Ulf Oesterle, professor in the Bandier Program for Music and the Entertainment Industries in SU's College of Visual and Performing Arts, will serve as ombudsman.
The panel and audience will engage in a robust discussion about all aspects of sound sampling, including:
• the business of sampling and the economics of securing rights clearances;
• sampling as a form of original creativity;
• evolution in the technology of digital samplers; and
• recommendations for the use of recorded sound.
REPLAY is produced by the Belfer Audio Archive, SU Library and the SU Humanities Center, and is supported by a generous grant from the Andrew W. Mellon Foundation for the Central New York Humanities Corridor, including Cornell University, Syracuse University and the University of Rochester.
A Twitter feed about the event can be found at http://twitter.com/ReplaySU. On Facebook, visit http://www.facebook.com/pages/Replay-Sound-Sampling-Project/106464969382960.