Campus & Community
The Image Initiative Inc. aims to empower local young women at conference
The Image Initiative Inc. will present the sixth annual "Sisters Empowering Sisters" (SES) conference on the Syracuse University campus on Friday, March 26, from 9 a.m.-5 p.m. in the Winnick Hillel Center and on Saturday, March 27, from 9 a.m.-5 p.m. in Rooms 304 A, B and C in the Hildegarde and J. Myer Schine Student Center. In celebration of Women's History Month, the conference will bring together young women between the ages of 13 and 18 with dynamic women achievers in the fields of entertainment, HIV activism, aviation and medicine.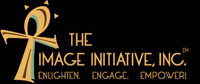 Keynote speakers will be Sandy "Pepa" Denton, member of the hip-hop duo Salt-n-Pepa, and Erica Hubbard and Rhyon Brown from the ABC Family TV series "Lincoln Heights."
The slate of presenters also includes Capt. Rachelle Jones, Atlantic Southeast Airline's first African American female captain, and members of the first all-African American female flight crew, who will speak about breaking through barriers, and Maria Davis, HIV/AIDS activist and national spokesperson for Bristol Meyers Squibb, who will discuss the alarming rate of young women of color affected by HIV/AIDS. Returning to the conference are former female gang members from the nonprofit enterprise Homeboy Industries of Los Angeles, who will lead a session on conflict and restitution. Additional workshops include lupus awareness, teen pregnancy prevention and leadership.
"This year's theme of 'My Sister's Keeper' is more than a catch phrase—it is a call to action," says Nicole Watkins (VPA'93, NEW G'98, WSOM G'03, G'06), conference chair and founder of The Image Initiative Inc. "It forces every one of us to not only talk about it, but exemplify it."
The Image Initiative Inc. is a not-for-profit organization that aims to inspire and empower at-risk young women of color in Syracuse. The staff and board of directors are women of color from diverse professional fields. Their goal is to help young women form positive self-images that serve as springboards to making healthy choices and reaching high educational goal.
The conference is a collaboration among The Image Initiative Inc., several Syracuse University departments and local community organizations. More than 100 young urban women will attend the conference free of charge with support from the Partnership for Better Education, SU's School of Education and Newhouse School, and corporate sponsors such as National Grid, Exxon Mobil, Key Bank, Disney VoluntEARS, Power Unit for Motivating Youth and Jubilee Homes.