STEM
Syracuse University students' company, Brand-Yourself.com, named one of top 10 finalists in $200,000 Emerging Business Competition
Brand-Yourself.com, a Web 2.0 company created by a team of Syracuse University students, is among 10 semi-finalists vying for $200,000 in New York's Creative Core® Emerging Business Competition. The competition, sponsored by M&T Bank and New York Business Development Corp. (NYBDC), seeks the most innovative and growth-oriented emerging business in the 12-county Central Upstate region.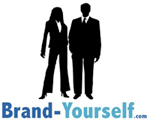 Brand-Yourself.com is run by Pete Kistler '10, a student in the School of Information Studies (iSchool), who serves as CEO; Robert Sherman '09, G'11, an iSchool/Whitman School of Management alumnus, iSchool graduate student and an Engagement Fellow, who serves as CTO/CFO; Evan Watson '11, a Whitman student, who is chief evangelist; and Patrick Ambron '09, an alumnus of the S.I. Newhouse School of Public Communications, who serves as CMO.
Brand-Yourself.com is the first Web platform that empowers individuals to manage their entire online reputation from one central hub, and establish a remarkable Web presence by harnessing the power of social media. The platform makes it easy for customers to control how they are perceived online, from their Google results to their social networking profiles, and helps them network by tapping the data of the social Web.
"These 10 businesses represent a wide array of industries, from the latest in green innovations, to advances in computer software technology, to manufacturing of bio-medical devices," says Robert M. Simpson, president and CEO of the Metropolitan Development Association (MDA). "These industrial clusters reflect areas that our region has demonstrated strength in with strong potential for future growth."
"The 10 semi-finalist companies represent a key regional asset–world-class academic institutions where unparalleled talent is fostered," says Allen J. Naples, regional president, Syracuse Division of M&T Bank, and title sponsor. "This competition draws attention Central Upstate's innovative and entrepreneurial spirit. Our region's colleges and universities are driving the transfer of technology leading to regional business development."
Seven of the 10 semi-finalist businesses have connections to research conducted at area universities (Cornell University, 5; ClarksonUniversity, 1; Syracuse University, 1).
Brand-Yourself.com has already attracted a lot of attention. It was a finalist in last year's college emerging business competition, organized by New York's Creative Core.
Brand-Yourself.com won second place and $10,000 in the Whitman School of Management's Panasci Business Plan Competition in spring 2009. In April 2009, the Kairos Society named Brand-Yourself.com one of the top 100 most innovative student startup companies in the country and recognized the team with the Best Marketing Award.
In March 2009, co-founder Sherman was named one of Syracuse University's first ever Engagement Fellows, a yearlong program supported by the Kauffman Foundation that contributes to paid employment locally and arranges remitted tuition for courses at SU and professional and faculty mentors. The fellowship enables him to stay in Syracuse to continue developing Brand-Yourself.com, which is currently housed at The Syracuse Tech Garden, and call on a well-developed network of support and resources.
The company was also among five finalists in Entrepreneur Magazine's College Entrepreneur of 2009 competition.
"The local business community is committed to helping these companies grow," says Patrick J. MacKrell, president and CEO of NYBDC. "As companies go through the process created by this competition they gain exposure to local, regional and national media, new customers and investors. Additionally, they gain a better understanding of what it will take to succeed."
Now in its fourth year, this competition has doubled its grand prize, making it the largest privately funded competition of its type in the nation. This year's contest also features a $15,000 prize for Innovation in Agribusiness, highlighting new technologies and the strength of Central Upstate's agribusiness industry. A $6,000 prize will be awarded for the best individual business idea submitted by any high school or college student in the 12-county Central Upstate region. As part of the student prize, $1,000 will be awarded to the institution the student attends.
The impetus for this event grew from the findings of The Essential New York Initiative®, the MDA's strategic plan to transform the region into a globally competitive knowledge-based economy. The study showed that Central Upstate was lagging in new business formation, patent growth and venture capital investment. Among its findings was the need to support key industry clusters and retain talent across the region. The Emerging Business, Innovations in Agriculture and Student Business Idea competitions are growth programs developed as a direct result of Essential's recommendations.