Print launch of South Side community paper, The Stand, celebrated Feb. 13
Syracuse University students and faculty and residents of Syracuse's South Side will celebrate the inaugural print issue of The Stand at a launch party on Saturday, Feb. 13, from 2- 5 p.m. at the South Side Innovation Center, 2610 S. Salina St. The event is free and open to the public.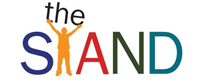 The Stand, a community newspaper created through a collaboration of SU students and faculty with South Side residents, first launched as a web-based publication last summer at http://mysouthsidestand.com. Steve Davis, associate professor and chair of the Newhouse School's newspaper journalism department, developed the original concept for the project and has been the driving force behind it.
The launch party, which will have a Valentine's Day theme, will feature Slam Poetry performances by community members and local students. Children from Eagle Wings Academy and the Reformed Presbyterian Church, located on South Salina Street, will display artwork. Snacks will be provided. In addition, information about job opportunities with the upcoming census will be presented. Copies of the paper will be available at the event.
Ashley Hanry, director of The Stand, says the launch party is an opportunity for The Stand's board members and staff to meet with, and discuss, the publication with community members. "Our launch party is a way to introduce the South Side community to The Stand, and show them how they can get involved," she says. "Our goal with the launch is to create buzz and excitement for The Stand in the community, to build readership and generate interest." Hanry is a 2004 graduate of the Newhouse School, and is currently a graduate student in SU's School of Education.
Davis is excited to see the print edition go to press. "The Stand has been a labor of several years," he says. "While the web site has been around for awhile, there is still nothing like the thrill of holding a new newspaper in your hand. It's very tangible, very real and very satisfying."
The Stand is part of SU's South Side Initiative, which supports University-community projects that contribute to the revitalization of the South Side, an economically struggling community located directly west of the University.
For more information, contact Hanry at ashley@mysouthsidestand.com.
Interview with Prof. Steve Davis (click on the title line below the arrow):