Campus & Community
Tickets on sale for Syracuse University's 25th Annual Martin Luther King Jr. Celebration Dinner
Tickets are now on sale for Syracuse University's 25th Annual Martin Luther King Jr. Celebration Dinner, to be held Sunday, Jan. 24, at 5 p.m. in the Carrier Dome.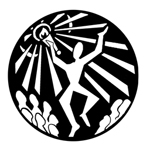 Tickets for the dinner are $25 for the general public and $15 for students without meal plans. Students with meal plans will be charged for one dinner. For ticket information, call Hendricks Chapel at (315) 443-5044.
The annual celebration is among the nation's largest university-sponsored events commemorating King. Last year, more than 2,000 people attended SU's event.
An evening program, which will include the presentation of the 2010 Unsung Hero Awards and entertainment, begins at 6:30 p.m. and is free and open to the public. The keynote speaker for this year's event will be Gwen Ifill, moderator and managing editor of PBS' "Washington Week" and senior correspondent for "The NewsHour with Jim Lehrer."
Ifill will also take part in "A Conversation with Gwen Ifill," a discussion based on her 2009 book, "The Breakthrough: Politics and Race in the Age of Obama" at 3 p.m. on Jan. 24 in Maxwell Auditorium.
A community festival, "Continuing the Journey: A Celebration of Arts, Culture and Education in the Syracuse Community," will be held Saturday, Jan. 23, from 2-4 p.m. at the Seymour Dual Language Academy, 108 Shonnard St., Syracuse. The event is hosted by SU and community organizations, and is free and open to the public.
For more information on the celebration events, contact Hendricks Chapel at 443-2901.