Health & Society
Newhouse School's BodyTalk project invites SU, local communities to share stories about food, body image
How do you see yourself—thin, fat, somewhere in between? How do you feel about food—love it, hate it, struggle with it every day?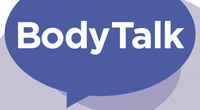 Tell your story as part of BodyTalk, an initiative of the S.I. Newhouse School of Public Communications and Healthy Monday. From Nov. 2-13, you can record an audio commentary in 472P Newhouse 2. Time slots are available from 3- 7:30 p.m. all days except Nov. 11, when commentaries can be recorded from 10 a.m.-1:30 p.m. Walk-ins are welcome, or you can sign up for a time and come back later.
Recordings, from three to 10 minutes in length, will be anonymous. Some will be aired on NPR's "51 Percent," a weekly issues show focusing on women's perspectives. Other commentaries will be included on a future BodyTalk web site.
The project is organized by Harriet Brown, assistant professor of magazine journalism in the Newhouse School.
"We're bombarded with ads, news stories and media input about what we eat and what we look like," says Brown. "Yet we rarely get a chance to express the truth of how we feel about our bodies, our eating and ourselves. Telling the stories—and sharing them with others—helps diminish some of the shame and stigma so many of us feel about ourselves. That's what BodyTalk is all about."
Brown is the editor of "Feed Me!: Writers Dish About Food, Eating, Weight and Body Image," (Ballantine, 2009) and the author of three other books. She publishes a blog, also titled "Feed Me." Her family memoir, "Brave Girl Eating," is forthcoming in 2010.
For more information about BodyTalk, contact Brown at (315) 443-7372 or hnbrown@syr.edu.