University Begins 2016 RecycleMania Collegiate Recycling Competition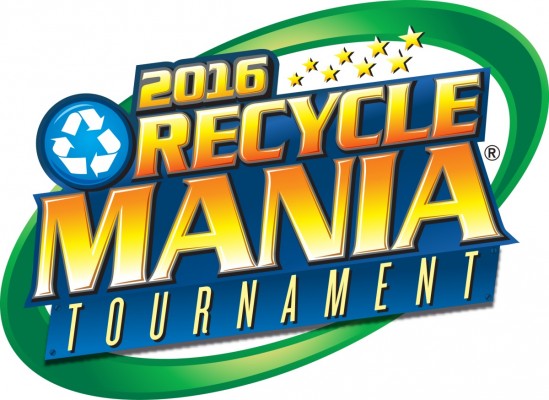 Starting on Sunday, Feb. 7,  Syracuse University will participate in the eight-week national recycling and waste reduction competition where colleges across the United States and Canada are ranked each week based on the amount of collected recycling, food organics and trash. The spirit of the competition is to increase campus recycling and decrease waste.
Schools compete in eight categories based on the weight of recyclables, trash and food organics. The University will submit and be ranked based on actual weights, collected each week by the University's Sustainability Division for the competition. The competition runs through April 2, and final results will be announced on April 15. The University will compete this year in the same categories as last year: Grand Champion, Per Capita Classic and Gorilla Prize.
With a recycling rate of 46 percent, Syracuse University came in 47 out of 232 in the Grand Champion category, which combines trash, recyclables and food organics to determine the school's recycling rate as a percentage of overall waste. A higher rank in the Grand Champion means a higher recycling rate, indicating waste prevention and a strong recycling program, according to RecycleMania's website.
The Gorilla Prize recognizes schools with the highest gross tonnage of combined paper, cardboard, and bottles and cans. The University came in 14 out of 308 when it recycled over 923,012 lbs. of recyclables during the course of last year's competition.
The Stephen K Gaski Per Capita Classic measures the weight of recyclables divided by the campus population. In 2015, the University came in 33 out of 307 with 26 lbs. per capita.
"RecycleMania is about promoting one of our best sustainable efforts at SU and sharing the news with other campuses that it can be accomplished," says Melissa Cadwell, marketing manager of the Sustainability Division. "We definitely have the momentum on campus to improve our weekly ratings, and with the help of the campus community, we will rank higher than last year."
Last year's RecycleMania had over 394 schools compete. More than 5.6 million students and staff in 49 states recycled and composted 80 million pounds of recyclables and food organics, which is the equivalent of preventing the release of 129,411 metric tons of carbon dioxide equivalent, or the equivalent of removing 25,275 cars from the roads for one year, according to RecycleMania's published 2015 results.
The University complies with the Onondaga County Source Separation Law and has on-campus recycling bins for mandatory recyclables, such as paper, cardboard and cans/bottles, according to the Sustainability Division. The University also recycles specialized items, including batteries, electronics, polystyrene cold shipping boxes, fluorescent light bulbs, scrap metal, compostable yard waste and construction debris. In addition, University dining centers compost pre- and post-consumer scraps and donate leftover food to the SU/ESF Food Recovery Network, a student movement that uses donated leftovers to reduce food waste while feeding those in need.
The Sustainability Division can provide further information on sustainability and recycling efforts. Visit the SU Sustainability website, follow @SustainableSU on Twitter and check out the Syracuse University Sustainability Facebook page.
To learn more about RecycleMania, visit http://recyclemaniacs.org/.
Story by Alison Gibson G'16, a public relations intern with the Sustainability Division